Why bots are the main problem of the Western version of the Lost Ark
Lsot Akr
Date: May/10/22 16:00:23
Views: 568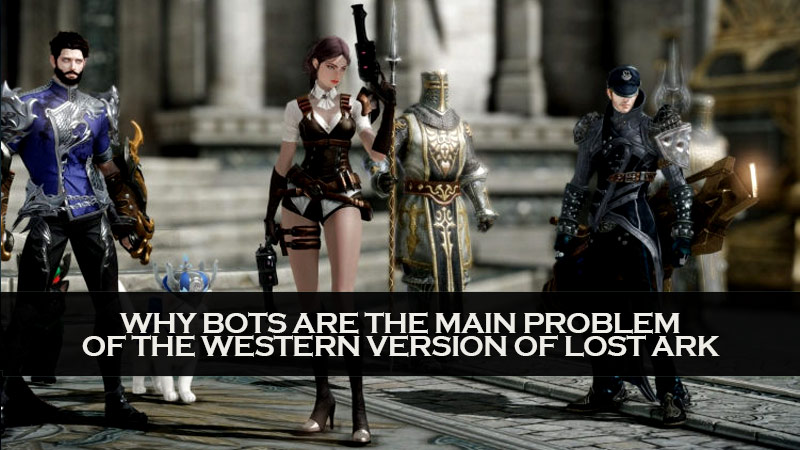 The western version of Lost Ark has many positives and negatives, but its bot issues are causing many headaches. For Amazon Games and Smilegate RPG.
The presence of bots has been a long-standing problem in the game, which is quite natural for an MMO of this magnitude. Previously, one forum user reported long queue times due to bots on a specific server. While the developers have been trying to curb the problem, there seems to be no end.
It's not difficult to see why gamers could use bots while in the game. Many activities need to be done daily. Some players resort to unfair means by using bots to carry out their daily activities.
However, recent results have proven far more dangerous, forcing Amazon Games to step up its efforts to combat this. Until now, bots have been nothing but a nuisance for all players.
The presence of bots is a severe problem in the Western version of the Lost Ark
It is straightforward for any player to use bots in Lost Ark. Even with Amazon Games reportedly banning over a million bot accounts, the potential loss for those who use them is minimal. The game is free, so the ban is not a big deal. This is perhaps the only reason why bots have been annoying for so long.
The bot problem is so severe, but it has two aspects. First, these bots stay connected to the server for a long time. This creates the situation discussed above where real players cannot enter the game.
While people take breaks from time to time, bots keep populating the servers for a considerable time.
The second problem is Lost Ark gold, one of the most sought-after commodities. While bots are used to perform various activities, the goal is to collect as much gold as possible. This gold is sold to players at multiple prices, entirely against the terms and conditions.
Amazon Games has already taken steps to rein in the situation that has created more problems for Lost Ark players. There were reports that legitimate players were banned in the first wave of bans. Although their accounts were restored, they had to go through hard times through the fault of others.
Lost Ark is not available in all regions. Even places like Australia don't have regional servers. Naturally, players use a VPN and software like exit lag to access the game seamlessly. Last month, Amazon Games decided to completely ban all types of VPNs, which meant much-lost access to their accounts.
In the image above, it's pretty evident that the long queues are back, and the bots are back too. Despite all the steps taken by Amazon Games, only the players suffered the most.
The suffering came directly from the impact of the bots. Without bots, those who use them would hardly have made much progress. Some can progress without even playing, creating an unfair playing field. Players' inability to play and wait long is just one example.
Related: Calendar Lost Ark Fusion Material: Usefulness and Obtaining!
Those affected were also the victims of steps taken by Amazon Games. While the banned ones have probably recreated another bot account, legitimate players continue to suffer.
Also, Western Lost Ark players are unhappy with the missing classes "Evidence they allow bots to farm 24 hrs per day, seven days a week". Lost Ark player irritated by Amazon Games as Chinese streamer showcases bots live. "One particular phase in the ongoing battle:" Amazon Video games programs further action against bots in Misplaced Ark. The VPN ban, for example, has led to the loss of accounts of many players who are not in legal regions. While using a VPN violated the terms and conditions, the restrictions were due to bots. Consequently, bots have been directly or indirectly harassing players in Lost Ark.